This laser-based process consists of a minimal number of manufacturing steps. The part is molded in a standard mold using LDS-grade resin that can be laser activated, the desired interconnect pattern is directly written on the molded part utilizing the LPKF's scanner based laser systems, and the conductive paths are plated using industry standard electroless plating technology. The plating adheres only where the plastic has been activated by the laser.
There is a variety of plastic materials in LDS grade available. Please check our materials section for details.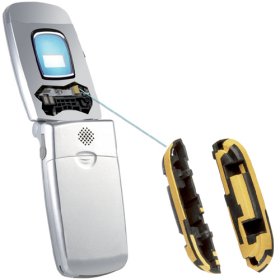 Applications
Consumer Electronics: Antenna Products
Diversification, styling, miniaturization and cost reduction are trends in the field of portable electronics. End-users are expecting increasing amounts of novel functions available inside trend-looking compact covers. The LPKF-LDS™ technology offers great potential for miniaturization and a very high flexibility when changing and improving functionality – especially when it comes to modifying the features into several products. This has been demonstrated in high-mix, high-volume production with LPKF-LDS™ based internal antennas of mobile phones, portable computers etc.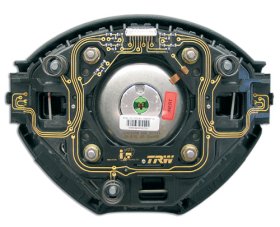 Automotive: Substitution of Wiring Harnesses
Today's cars live on the numerous sensors and electronic assistants, which improve the comfort and safety of the passengers. On the other hand, the number of components and the assembly costs have to be reduced considerably. LDS Parts combined with suitable fitting and connection technologies are ideally suited to achieve these aims.
For instance, typical electro-mechanical functions such as buttons, plugs and other connection elements can be simultaneously integrated within a functional component acting as a circuit carrier. LPKF-LDS™ expands the opportunities when it comes to redesigning electrical components to achieve a more cost effective engineering and production.
If a wiring harness gets more and more complex, LPKF-LDS™ assists the engineer to simplify the product in order to improve quality and reliability. The replacement of the cable harness makes the manufacturing more efficient, mounting becomes easier and faster.
Medical Devices
Decreasing size and increasing performance – these market demands are relevant for many medical devices today. New skills and technologies carry on this trend: Rapid developments in software and chip technology provide new diagnostic capabilities. Utilizing these proceedings, small diagnostic applications can help to improve the life of millions of patients. They can carry along minimized diagnostic and monitoring units for medication, such as glucose meter and others.
Combined with available bluetooth-technology the need to physically visit the doctor might be reduced. It is obvious, that perspectives of this kind demand new levels of smart function integration. The laser-based LPKF-LDS™ method meets exactly these needs with ultra-fine precision and high reliability. MID technology makes healthcare devices more convenient. A classical LPKF-LDS™ application: State-of-the-art hearing aids.